Volunteer Opportunities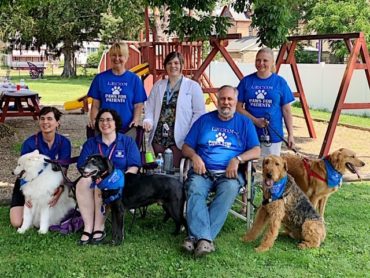 Looking to get out of the COVID slump and meet new people while doing good things in your community? Join our volunteer team!
Volunteers are a vital part of the Mercy Center for Women. We appreciate the value of your time and talents. Every opportunity gives us the chance to improve the lives of the women and children we serve.
If you or a group are interested in volunteering, please review the opportunities below and apply if interested.
Office/Reception Volunteer: Assist in daily activities such as answering the phone and greeting visitors, preparing mailings, accepting in-kind donations, and any upcoming projects.
Child Care Volunteer: Assist in watching the residents' children while they participate in group classes, going to appointments/job interviews, and Christmas preparations. May be asked to assist the Activities Coordinator with special events geared toward the children living in-house. Volunteer would be teamed with a staff person in this role.
Event Volunteer: Participate in our annual events, such as The Butterfly Effect Celebration, Pedal for Mercy, and the upcoming Mercy Anchor Community Center (MACC) open house.
Group Volunteers: We welcome group volunteers who may need service hours, work-endorsed volunteering, project hours, and/or just for fun. Contact our Volunteer Coordinator with your requirements and ideas. We will do our best to provide a great volunteer experience!
If you are interested in volunteering at the Mercy Center for Women, please complete and submit one of the below forms. Forms may be emailed to kpeppers@mcwerie.org.

---