Mercy Center for Women Programs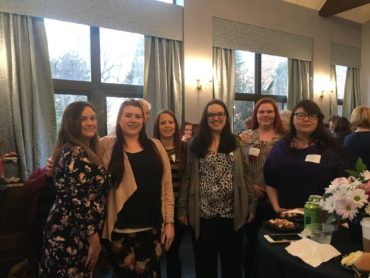 Self-Esteem
Self-esteem is the degree to which we feel confident, consider ourselves valuable, and respect ourselves. This group teaches the participants to practice self-care, identify triggers to low self-esteem, and develop skills to feel good about self which greatly affects our well-being.
Healthy Relationships
Find out what constitutes a healthy relationship and the things you need to keep a relationship healthy. There are reliable tools that can be used to create a healthy relationship, many of which have not been taught in our culture.
Effective Communication
Effective communication skills are fundamental to success in many aspects of life. Many jobs require strong communication skills and people with good communication skills usually enjoy better interpersonal relationships with friends and family. Effective communication is a key interpersonal skill and learning how we can improve our communication has many benefits.
Relapse Prevention
Relapse prevention is to help individuals continue on the road recovery by identifying stressors, problems, and solutions so that they will not go back to unhealthy behaviors.
Critical Thinking and Creative Problem Solving
Participants will learn how to make better decisions through critical thinking and creative problem solving by asking questions, defining a problem, and examining evidence.
"We cannot solve our problems with the same thinking we used when we created them." —Albert Einstein
Anger Management
Anger management is the process of learning to recognize signs that you're becoming angry and taking the necessary actions to calm down and deal with the situation in a productive way.
Self-Esteem
Healthy Relationships
Effective Communication
Relapse Prevention
Critical Thinking and Creative Problem Solving
Anger Management
---