Housing Programs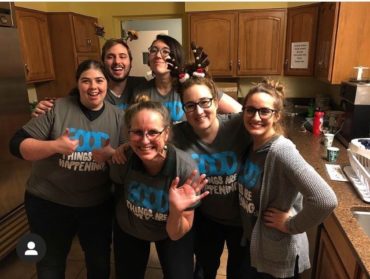 Mercy Center for Women is a caring environment founded upon ethical values that offers life skills, training, and support leading to self-sufficiency.
The goal at Mercy Center for Women is to empower women to become self-sufficient through supportive services. A few of the many services we provide are listed below:
Case Management;
Safe and Supportive Transitional Housing — We provide a safe place for residents and their children to focus on turning their lives around;
Education — We promote the importance of education by collaborating with OVR and GED classes;
Life Skills — We assist residents with accessing the appropriate resources to build healthier parenting skills and personal counseling practices; and
Connection — We facilitate residents with social service agencies and volunteers to form a network of ongoing support, mentoring, and education.
---
If you know someone who needs help, please call Mercy Center for Women at (814) 455-4577 and ask to speak to someone regarding intake.