Mercy Anchor Community Center
"Housing is a human right. There can be no fairness or justice in a society in which some live in homelessness, or in the shadow of that risk, while others cannot even imagine it."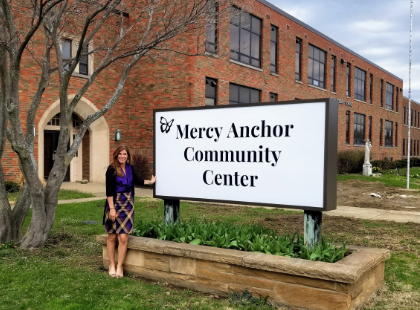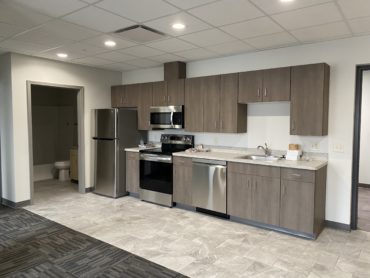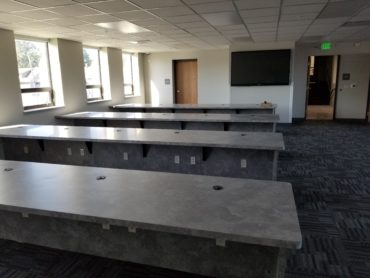 ---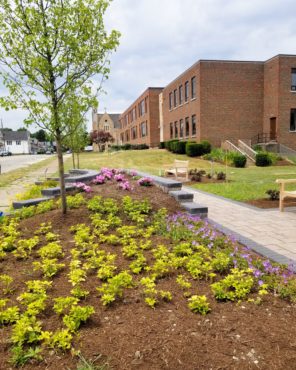 In 2017, the leaders of the Mercy Center for Women began imagining, what would it take to completely renovate a former school building into affordable, beautiful apartments that would also become the anchor of the surrounding community? What if our Mercy Center women and children, after residing in our transitional housing program for one year, could live in those apartments, on their own, but still have access to services?
Fast forward to 2022. The Mercy Anchor Community Center will soon become the answer to that question and a reality for as many as 34 residents. With 13 two-bedroom apartments in the former Holy Rosary School which the Mercy Center purchased in 2020, tenants will soon live there for up to two years. They'll also have access to many amenities they'll need under one roof in a safe, affordable space.
Thanks to the vision and tenacity of Executive Director Jennie Hagerty, a supportive board and generous donors, the Mercy Anchor Community Center will help fill the void in affordable housing and be an anchor facility for Erie residents.
The Mercy Anchor Community Center will include:
Apartments. Thirteen, two-bedroom fully furnished apartments each including a kitchen, bath, and stackable washer/dryer.
Gymnasium. A full-court gymnasium complete with bleachers and stage.
Exercise room. Dedicated exercise space including new exercise equipment made possible by PNC.
Technology hub and meeting room. A grant from State Farm and Erie Insurance funded 10 computer stations, plus a large conference room complete with interactive television for community use.
Thrift store. An expanded Our Daily Threads thrift store made possible by proceeds from Country Fair's Pump for Charity community fundraiser.
24/7 security. A robust, state-of-the-art security system for residents' and visitors' peace of mind.
GED classes. GED classes for residents in the Center's community room.
Community gardens. Funding from Erie County Gaming and Revenue Authority (ECGRA) for vegetable and flower gardens, plus benches for reflection.
Foster Grandparent Program of Erie County. With funding from the Greater Erie Community Action Committee (GECAC), an opportunity for seniors to work with children assisting them in reading, literacy, and social skills.
We are excited to greet new tenants as they continue their journey to self-sufficiency. Watch for our open house details later this summer. We can't wait to show you our new home.