Daily Threads Thrift Store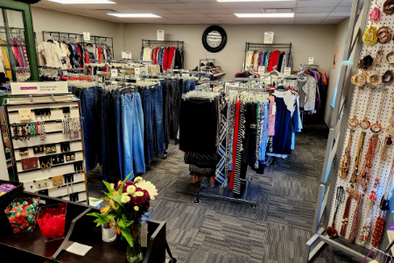 Daily Threads Thrift Store has reopened and is better than ever. Located in the Mercy Anchor Community Center, 1012 East 28th St. in Erie, the store offers affordable thrift clothing and accessories for women. Residents assist our volunteers at the store, too, and learn sales, customer service and inventory management skills.
Daily Threads' hours of operation are Tuesdays and Fridays, 10 a.m. - 1 p.m., plus the second Saturday of every month beginning June 10th from 10 a.m. - 2 p.m.
The store is open to the public. Please use the doors on the northeast side of the building and follow the signs to the second floor. All sales are cash only. Please bring your own shopping bag.
All proceeds from sales go toward assisting local residents experiencing homelessness served at the Mercy Center for Women and Mercy Anchor Community Center.