Give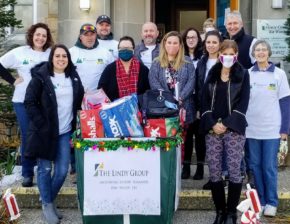 Annual Fund 2023-24
Thank you for believing in our mission. We have served hundreds of women and children since our beginning in 1994. It is because of your kindness that we can provide our clients with the services to help them become self-sufficient. We simply cannot do this without you!
---
A Place to Call Home Endowment
A Place to Call Home is an endowment fund for individuals looking to secure permanent housing. This endowment is restricted funding for individuals housed at the Mercy Center for Women or Mercy Anchor Community Center. A Place to Call Home Endowment is dedicated to serving individuals who are homeless, in addiction recovery and/or fleeing domestic violence.
---
Capital Campaign Gifts
Capital gifts are gifts specifically restricted (by the donor) for capital needs that include endowment funds as well as funds for construction or renovations of permanent facilities.
---
Programs for Women & General Giving
A monthly (or one-time) gift of $50.00–$100.00 will provide the following programs for our residents: self-esteem, finance/budgeting, job readiness, and mindfulness programs.

---
Mercy Center for Women Endowment Fund
Endowment funds ensure the future of Mercy Center for Women. Gifts specified for endowment purposes are secured in the Mercy Center Endowment Fund and can be designated to support the women and children, staff salaries, or general purposes, as well as new program development.

---
Memorial Gift/ Bequest/ In Honor of
A gift in memory of someone you love or admire can be a particularly meaningful way to contribute to Mercy Center for Women.
---
Transportation
Sponsor a bus ride. Often the women and children travel by bus to reach their destination. Many of the women work and the expense of travel adds up.

$52.00: 31-day pass
$28.00: 20-day pass
$7.50: 5-day pass
---
Want to send a check donation?
To mail your gift:
Download and complete the check donation form PDF. Please print and mail the form along with a check made payable to:
Mercy Center for Women
1039 East 27th Street
Erie, PA, 16504
Please contact Executive Director Jennie Hagerty with questions at (814) 455-4577.

Mercy Center for Women is a 501(c)(3) organization and all your gifts are tax deductible as written by law. Please ask your Human Resources Department at work if your employer is in a Matching Gift Programs. Some examples of these programs are: Erie Insurance, General Electric, Verizon and some pharmaceutical companies.