Mercy Anchor Community Center Opens New Food Pantry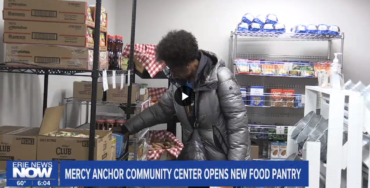 The Mercy Anchor Community Center celebrated the successful launch of its "Healthy Choice Pantry" in partnership with the Second Harvest Food Bank, with approximately 30 individuals utilizing the pantry's resources on its inaugural day. This event marked a significant step towards addressing food insecurity, offering neighbors the opportunity to choose their preferred food items, access valuable food education, and receive support in a welcoming and empowering environment. The strong community turnout highlights the essential impact and positive change this initiative is bringing to the neighborhood.
See coverage from Erie News Now here.