The Audrey Hirt Butterfly Wall
The Audrey Hirt Butterfly Wall
A special way to remember someone who has touched your life.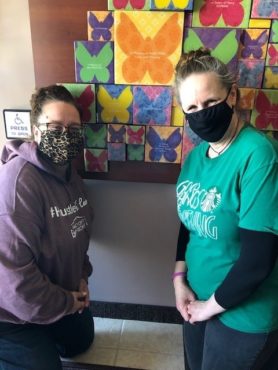 It seems like only yesterday when the Sisters of Mercy opened its doors at 1039 East 27th Street to women and children. Our women embrace the journey of growth like a butterfly, transitioning to a future full of hope and promise. At the end, they spread their wings as they soar toward a future of opportunity.
Through the generosity of the community, the Mercy Center for Women expanded their building a few years ago. In this building, The Audrey Hirt Butterfly Wall was installed and has become a landscape of names and a recognition for those paying tribute to loved ones.
As part of our 25th Anniversary, we invite you to celebrate the life of your loved one by purchasing a colorful tile to help complete the butterfly wall. Fifty tiles of various sizes and colors are available.
As the Mercy Center for Women embarks upon this milestone in 2019, please allow your gift to take flight into a new beginning.
For more information call 814-455-4577.
---
Tile Size and Cost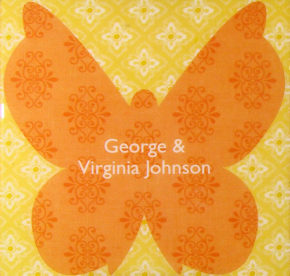 To purchase a butterfly tile, call 814-455-4577 or download the PDF form shown below.
10 inch tile — $5,000
8 inch tile — $1,000
6 inch tile — $500
4 inch tile — $300
3 inch tile — $100
The text that appears on the tile is limited to 40 characters.