Making a Planned Gift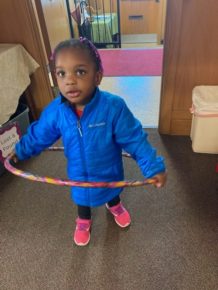 When you make a planned gift to Mercy Center for Women through your will, living trust, or estate plan, you can have the satisfaction of knowing that you are making a difference in the lives of countless individuals who are seeking a life free of domestic abuse, homelessness and addiction. And your contribution will help to support the programs and services of Mercy Center for Women well into the future. In short, your gift will create a legacy that helps to ensure that our important work continues beyond your lifetime.
Benefits of a Planned or Lifetime Gift
Potential savings on income or estate taxes;
Eliminating capital gains on appreciated assets, such as real estate or securities;
While many gifts to Mercy Center for Women are made in the form of cash or securities, other types of gifts can be made, including:
Bequests
Bequests may provide substantial tax benefits to the donor's estate.
IRAs
Name Mercy Center for Women as a direct beneficiary of all or a portion of an IRA.
Gifts of Life Insurance
Assigning a life insurance policy to Mercy Center for Women is a practical way of making a significant contribution, whether or not the policy is paid up, partially paid or new. Tax benefits depend on policy status at the time of the gift.
Gifts of Appreciated Securities
You may deduct the current market value of the securities as a charitable contribution, thus avoiding capital gains tax on the appreciation.
We encourage you or your professional advisor to contact Mercy Center for Women to discuss planning a gift that meets your philanthropic goals and expresses your generosity and caring.
Charitable Trusts
There are at least two kinds of charitable trusts, which may work well for you and your family while providing long-term benefits to Mercy Center for Women:
With a Charitable Remainder Trust, you would transfer assets to a trust and arrange for your beneficiaries to receive a portion of the market value of these assets each year. When the trust ends, the remaining assets are transferred to Mercy Center for Women.
Through a Charitable Lead Trust, you also set assets aside. In this case, however, the trust makes annual payments to Mercy Center for Women.