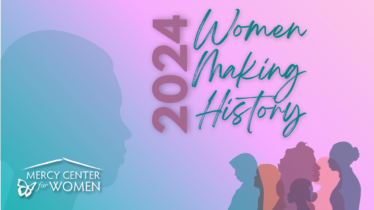 Women Making History 2024
Mon., Mar 25 • 7:00 pm
March 25, 2024 at 7:00pm
Mercyhurst University Performing Arts Center
Women Making History is open and free to the public, no RSVP required. A private reception is held prior to the event for sponsors and honorees.
Do you know a woman worthy of recognition for the achievements she is making?

The Mercy Center for Women's 31st annual Women Making History event is scheduled for March 25, 2024 with nominations due Friday, December 1, 2023.

After nominations are complete, 12 local women will be chosen and honored for their compassion, love and their selfless action for the Erie community.