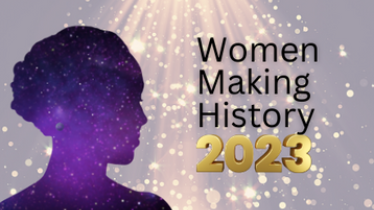 Women Making History 2023
Mon., Apr 3 • 7:00 pm to 9:30 pm
Mark your calendar for Women Making History 2023!

Mon., April 3, 2023 | 7:00 PM
Performing Arts Center
Mercyhurst University
501 East 38 St. | Erie
The Mercy Center for Women will celebrate its 30th anniversary of the event which honors local women nominated by colleagues, friends and family--women who are worthy of recognition for the sometimes quiet achievements they are making.
The event is free and open to the public. Reservations are not required. Please park in the lot located south of the Performing Arts Center at the south end of campus.
Mercy Center for Women is proud to announce the following 16 honorees to whom we will pay tribute in our 30th year of Women Making History.



---
Women Making History sponsorship opportunities
To support the 2023 Honorees and the Mercy Center for Women mission, sponsorship opportunities are available.
DOWNLOAD SPONSORSHIP FORM. Please click here to download the sponsorship form and view levels and benefits. To complete your online sponsorship, please click button below. Sponsorship forms may also be printed and mailed to the Mercy Center along with payment.

Women Making History 2022 videos
Please click here to view videos from Women Making History 2022.