Susan Criswell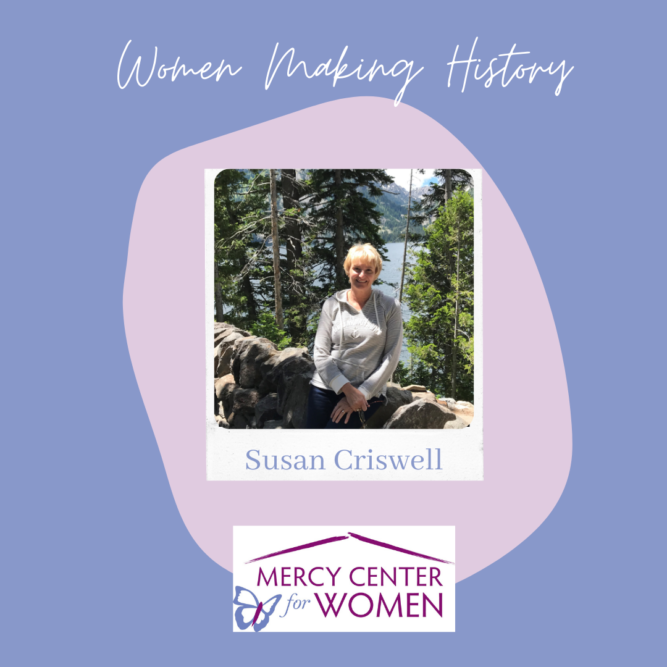 When Susan Criswell retired 10 years ago as a Professor of Education from Edinboro University, she couldn't wait to spend more time with her grandchildren (10). During her retirement, she has also found time to enjoy traveling and biking with her husband.
Susan has served on the Board of Directors at the Achievement Center and currently focuses on helping with Edison Elementary School in Erie. Her passions in life have always been special education and gender equality issues. She continues to show that passion by donating to important causes, among them, the Mercy Center for Women. Susan said, "I see what an impact the Mercy Center for Women does for our community and know firsthand the influence the people that work there make on the women and children every day."
Congratulations Susan!