Rita Cappello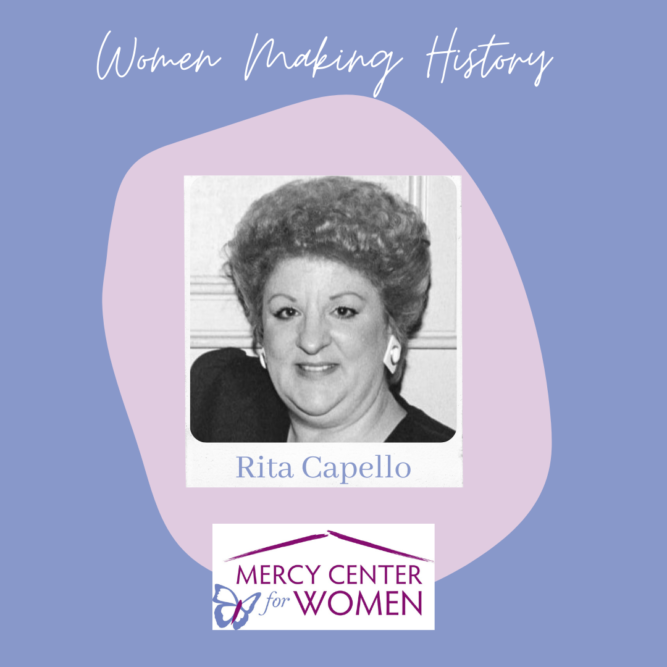 Rita Cappello has deep ties to the mission of the Sisters of Mercy. She was educated at Mercyhurst College (now University) and was among the first to graduate as a Reading Specialist. She credits her time under the tutelage of the sisters and faculty as being transformative. She also served as assistant to the Mayor of Erie for 14 years. Now retired, she is keeping up with friends and family while remaining socially distant. She enjoys reading and keeping up with the news too.
Rita explained that she gives to the Mercy Center for Women because she has a "strong connection to the Mercy Mission".
Congratulations Rita!