Niken Astari Carpenter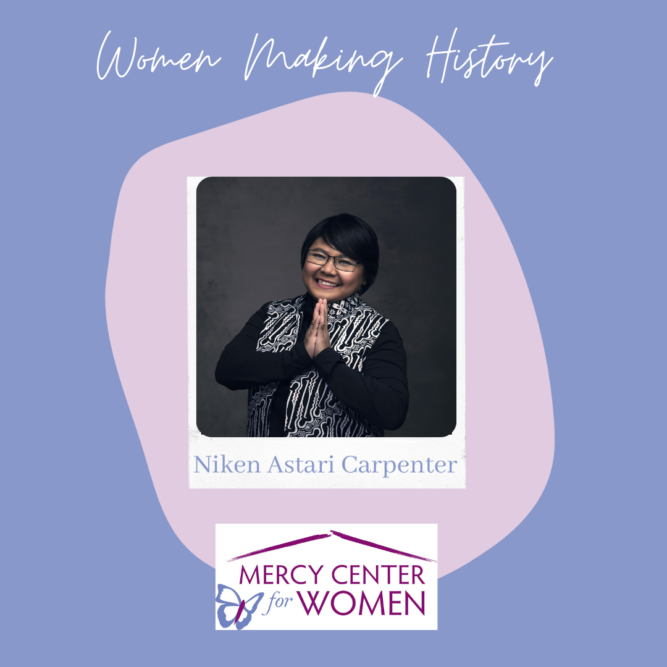 Niken Astari Carpenter has a deep connection to the work that she does in the Erie community. As an immigrant to the United States from Indonesia, she saw firsthand how difficult it is to acclimate to a new climate, culture, and country. These are all lessons she brings to the table at the City of Erie as the New American Liaison to Mayor Schember. In this role, she has been focused on earning the Welcoming Standard for the city. This is a designation that was earned late last year after four years of challenging work. Currently, she is working with the health department in order to translate COVID-19 information and distribute information about the vaccine to immigrant and refugee communities in Erie. Niken says that she supports the Mercy Center for Women because through firsthand experiences, she has learned the value of having a helping hand that supports you in the hardest moments in life.
Congratulations, Niken!