Corrine Halperin Egan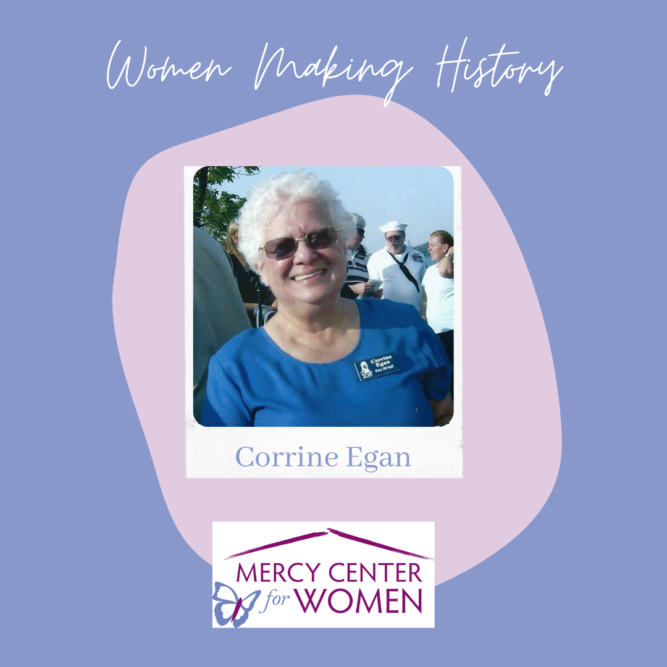 Corrine Halperin Egan was still teaching her class "Remarkable American Women" at the Jefferson Educational Society right up until the pandemic started.
She explained that she is inspired to teach about women in American History because she always felt women weren't appreciated enough. "I wanted to share the stories of these remarkable women." Corrine retired from Mercyhurst University but would like to continue to teach when everything opens back up. She also enjoys working in her garden and swimming to keep in shape. Corrine has been involved with the Mercy Center for Women since the very beginning and still believes in our cause.
"I hope that Mercy Center for Women can continue to be here for all the women who need services."
Congratulations Corrine!