Constance Manus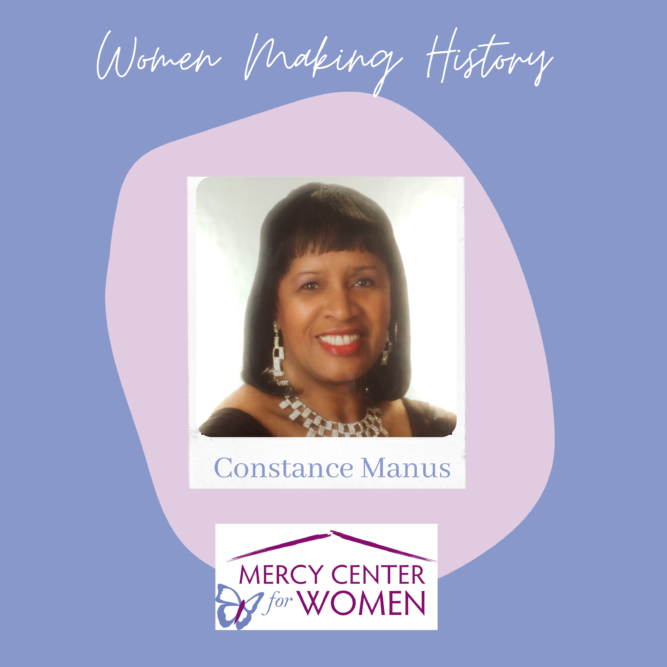 The power of women encouraging and lifting-up one another has been a common theme in the life of Constance Manus. At the age of four, Constance lost her mother. Her earliest inspiration was her sister, who was the first in her family to attended university. When she moved to Erie in 1980, her mentor Gerri Britton, became a second mother to her. Gerri introduced her to the community and inspired her to give back to the city that she has called home for the last forty-years.
Manus is currently focusing her efforts on reintroducing artist Antonio Howard to the Erie community and helping scout for a producer to convert his book into a biopic. At the end of the day, her true love is her daughter Alicia Jean-Noel, who she instills the value of service. Manus gives to the Mercy Center for Women because she believes that all women should have the opportunity to "surround themselves with women who would mention their names in a room full of opportunities."
Congratulations, Constance!