Music Trivia Night, Fall 2023 Tour
Wed., Nov 8 • 6:30 pm to 9:00 pm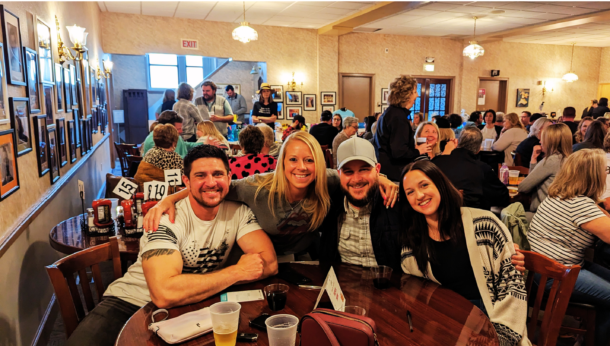 We sold out our first Music Trivia Night, so we're coming back for an encore!
Join us for the Mercy Center's Music Trivia Night on Nov. 8th 6:30 p.m. - 9:00 p.m. at the La Nuova Aurora Club, 1518 Walnut Street in Erie.
If you're a wiz at music trivia--from '60s and '70s to current tunes, you don't want to miss Music Trivia Night Fall 2023 Tour.
Compete in teams of four @ $100 per team, and while you're at it enjoy delicious pizza, wings and an adult beverage on tap--all included with your team registration.
We'll have 50/50s and baskets to win, plus a prize for the top team who will be crowned the kings and queens of music trivia.
Don't wait too long to reserve your table as the venue is limited to the first 20 teams with paid registration. Get ready to rock on!