Flu Shot Clinic
Tue., Oct 17 • 10:00 am to 2:00 pm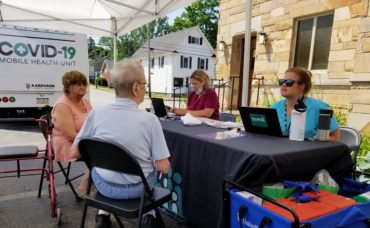 The Mercy Center for Women has once again partnered with Primary Health Network to provide free flu and COVID-19 vaccines to those at least 12 years old.
The clinic is open to all residents and will be held Tues., Oct. 17th from 10 a.m. until 2 p.m. at the Mercy Anchor Community Center, 1012 East 28th Street in Erie.
COVID-19 vaccines will be administered based on availability.
Pre-registration is preferred but not required. Identification and insurance cards will be asked for but are not required to receive a shot. Vaccines will be administered by Primary Health Network.
To schedule your vaccine appointment, please call (724) 699-9211.