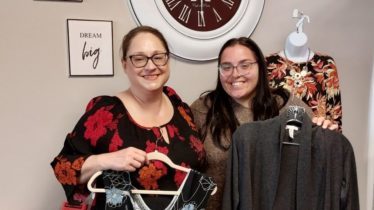 Dress For Success Inventory Reduction Sale
Wed., Sep 27 • 1:00 pm to 4:00 pm
Get ready for some fabulous fashion finds at the Dress for Success Erie Inventory Reduction Sale!

Mercy Anchor Community Center
1012 East 28th St, Erie
(Use the entrance on the northeast side of the building)
Prices:
Suits, Dresses, Outerwear: $10 each
Tops, Bottoms: $5 each
Jewelry: $3 each
Fill a Medium Bag for just $25
Fill a Large Bag for only $50
Plus, don't miss out on a variety of other accessories available at incredibly low prices!
Our Dress for Success Erie stylists will be on-site to assist you in putting together the perfect outfit that speaks to your unique style and personality.
As a special treat, we'll be raffling off a skincare gift basket so be sure to take a chance. So, come on over and shop for a cause while getting a chance to win something special.
Your participation in this event not only helps you refresh your wardrobe but also contributes to the empowerment of women through Dress for Success Erie.
100% of all proceeds benefit Dress for Success Erie, a program of the Mercy Center for Women.
Join us for an incredible shopping experience that makes a real difference in the lives of women striving for success. Spread the word and invite your friends to be part of this meaningful event!