Amazon Wish List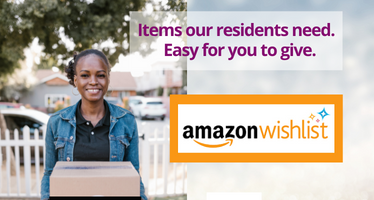 Want to help our mission but are unsure of what we may need? We've made it easy for you to shop and deliver exactly what our residents and staff of the Mercy Center for Women need, without leaving your home.
Simply click on the Amazon image below to get started, browse the items we need most, click on the item(s) and follow the instructions.
When checking out, be sure to select the Gift option and sign your card, so we can thank you. If not, please know how much we appreciate your generosity.